Mermaid hair
I've been wanting to do something new with my hair, maybe a little drastic. I'm no stranger to hairdye, as I've been changing my hair color regularly since I was 15 years old. I ventured into abnormal hair colors all throughout my teen years before I decided to settle with  normal colors in my late teens/early 20's. I'm 23 now and decided to go back to my youth a little because…well…why not?
I decided I wanted a nice blue-green color to compliment my current blonde hair. To be honest, I took a hint off Hatsune Miku's shade of hair because I thought it was the most ideal aqua and one of my favorite colors. /geek

I did a bit of research and ended up finding this great website, where people submit photos of their dyed hair and list what brand/color they used. After surfing through the photos, Special Effects "Fishbowl" seemed closest to what I wanted to achieve. I was able to find it on Amazon for around $10.
After it arrived, I got to work. First, touching up my roots. I'm a natural blonde but as with most blondes, my hair has darkened as I've gotten older. (But I swear, it was this color when I was a kid!)
After that was done, I sectioned off the hair I wanted to dye, effectively making me look like a Samurai.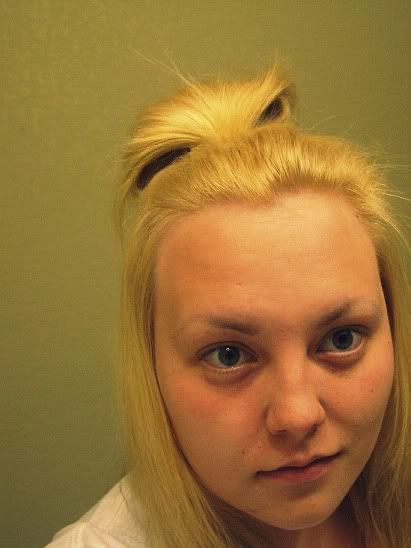 The dye looked remarkably blue at first.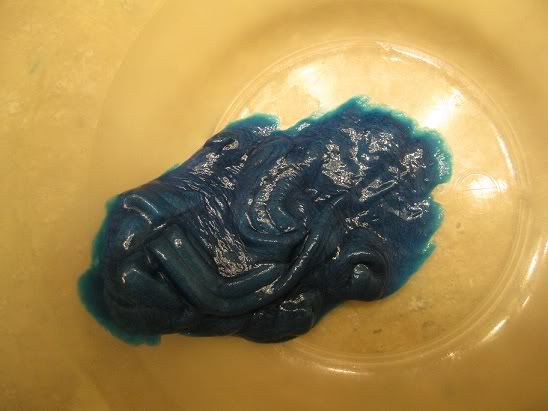 But, it got more aqua looking once it was in my hair.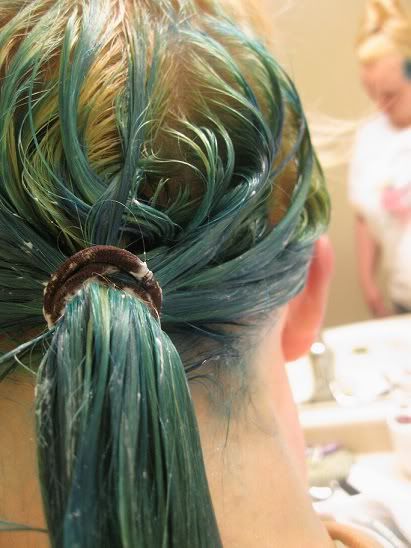 The directions state to let it sit for 15-30 minutes. I went for the full 30. And this was the result!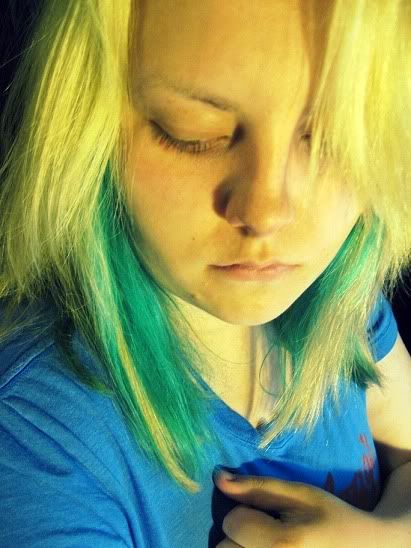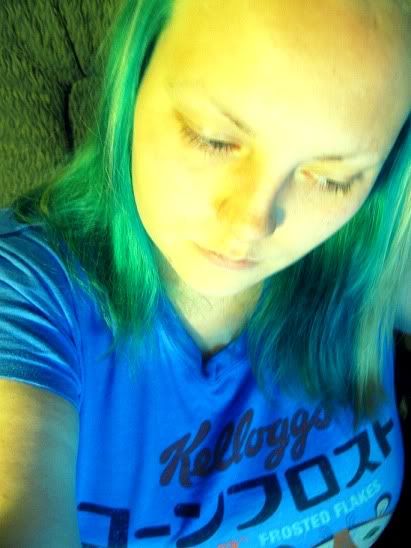 So, all in all a success. I guess my dying skillz have not worn out after all this time.
I now leave you with a slideshow of photos of myself from my youth (ages 14-18)