Japanese candy is amazing
I got suckered into spending $5 on Japanese candy when a friend showed me this video.
[youtube]http://www.youtube.com/watch?v=Gr-qewC-4gY[/youtube]
How could I NOT buy it!? There's a great site called White Rabbit Press that will actually, upon your request, find you items in Japan and ship them to you. All you pay for is the item itself and the shipping, which is all pretty damn reasonable. The only con is that shipping time can take awhile. But hey, you're getting the real stuff straight from the source, it's worth it to be patient.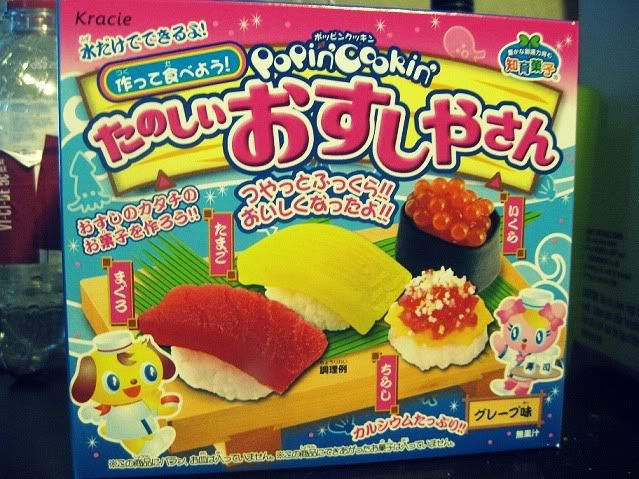 Back to the item. It's a DIY sushi making kit, only everything is made of SUGAR. At least I'm pretty sure it's sugar. I don't read Japanese very well so it could be cyanide for all I know. Point is, it's awesome.
I tackled this project with the help of my 7 year old sister, who has a sweet tooth and a love for "pretend cooking". As you can see from the video, it's a lot of adding powders to water and then meticulously building and crafting sushi. We were a bit messier than that dude, but we had a lot of fun with it.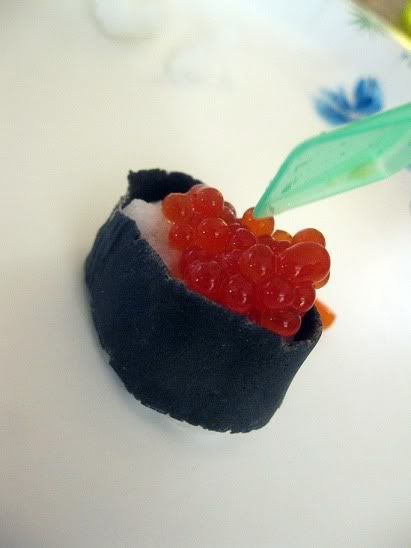 So I suggest you should pick up the product if: 1. You love candy 2. You love playing with your food 3. You're a weeaboo who can't make real sushi.